You have the power to create the life of your dreams!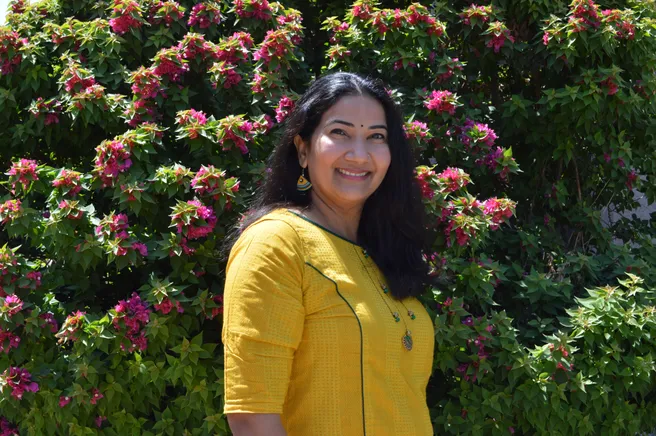 Growing up in a middle-class Indian family, I had to face many judgments from my family and school. Society decided right and wrong, and my feelings never count. I had to compete with others to get the love and attention I sought. Constantly having to prove I was worthy of love.
I grew up to be very self-critical and a people pleaser.
While living the ideal life in other's eyes, I was feeling miserable and hopeless inside.
An Angel was sent to my life to show the light and lead my way.
She's my life coach!!
I realized self-love is the supreme quality one can aim for. Being kind, gentle, and giving tender care to the self is so important in leading a happy, peaceful life. I knew I had to take that service forward and help others in need and that motivated me to get my life coaching training and certification.
Our life reflects the stories we tell ourselves. When we become aware of that, we have the choice to change the story!
The miracle of Victim to Victorious…Yes! That's possible!
Are you ready to take charge of your life?
I can hold your hand, give you a safe space and cheer you on your way to Your Best Life Ever!
We all have our dream life, and millions of stories in our head which tell us we can't have it. As your life coach, I can help you dig into your stories, rewrite them and redesign the beautiful life you deserve.
Experiencing the miracle of life coaching firsthand, I know the possibilities.

We are all created to live an amazing life. But life experiences made us believe differently. By identifying and changing your thoughts and beliefs we can totally create your desired life. I can't wait to see you living your best life!
With life coaching sessions, you will start noticing changes in the way you think and feel about yourself, feel more enthusiastic to start every day, grateful to have this wonderful life.